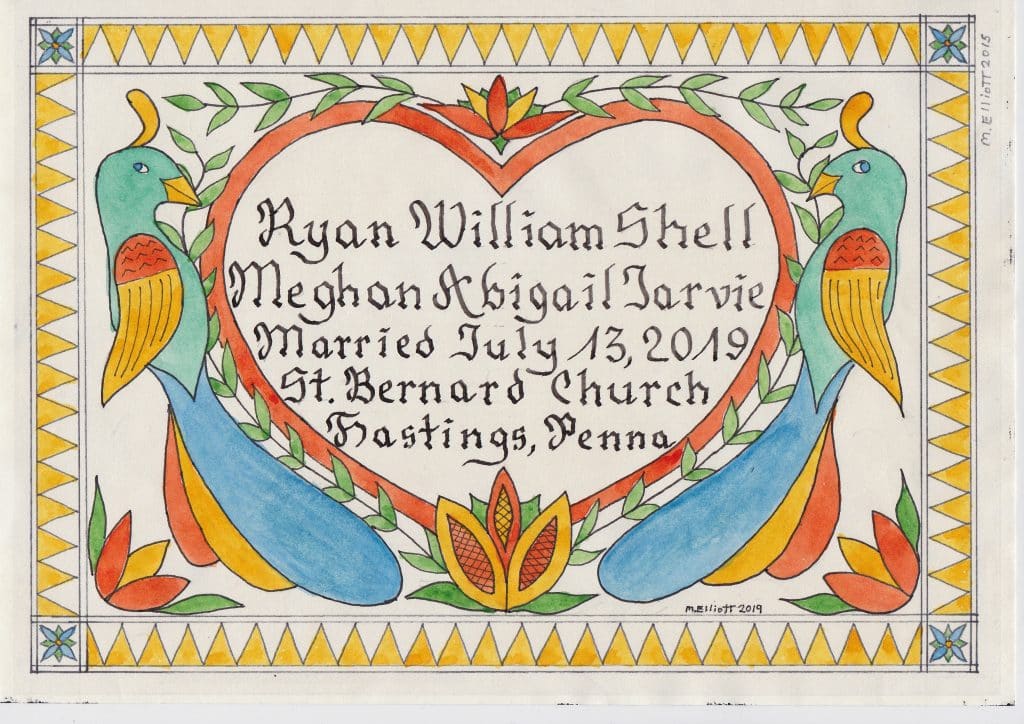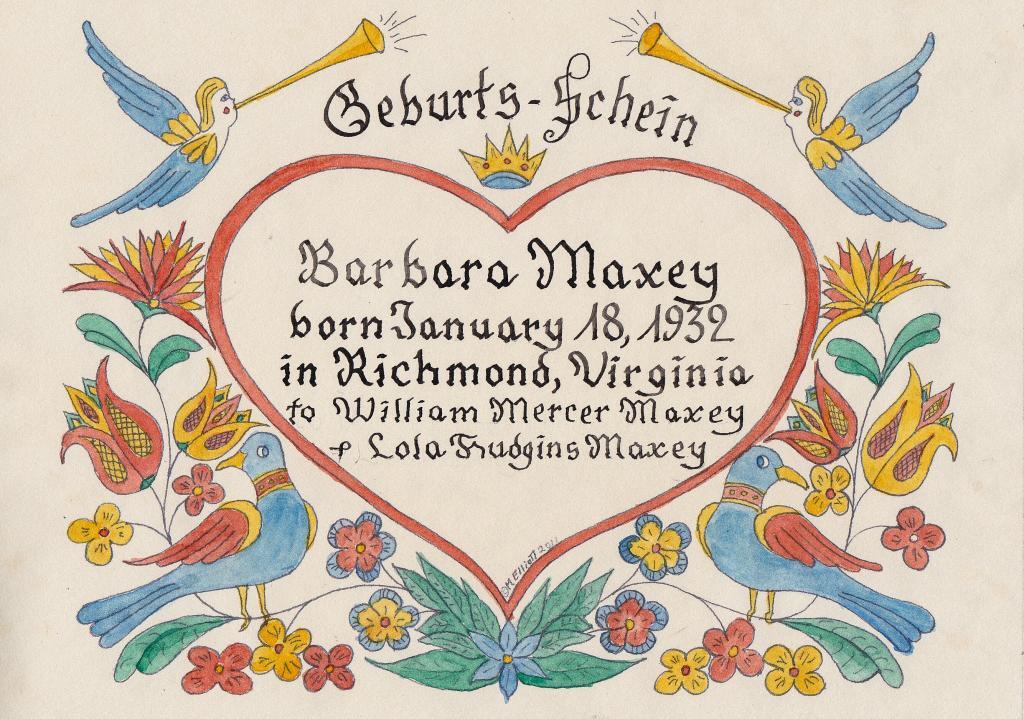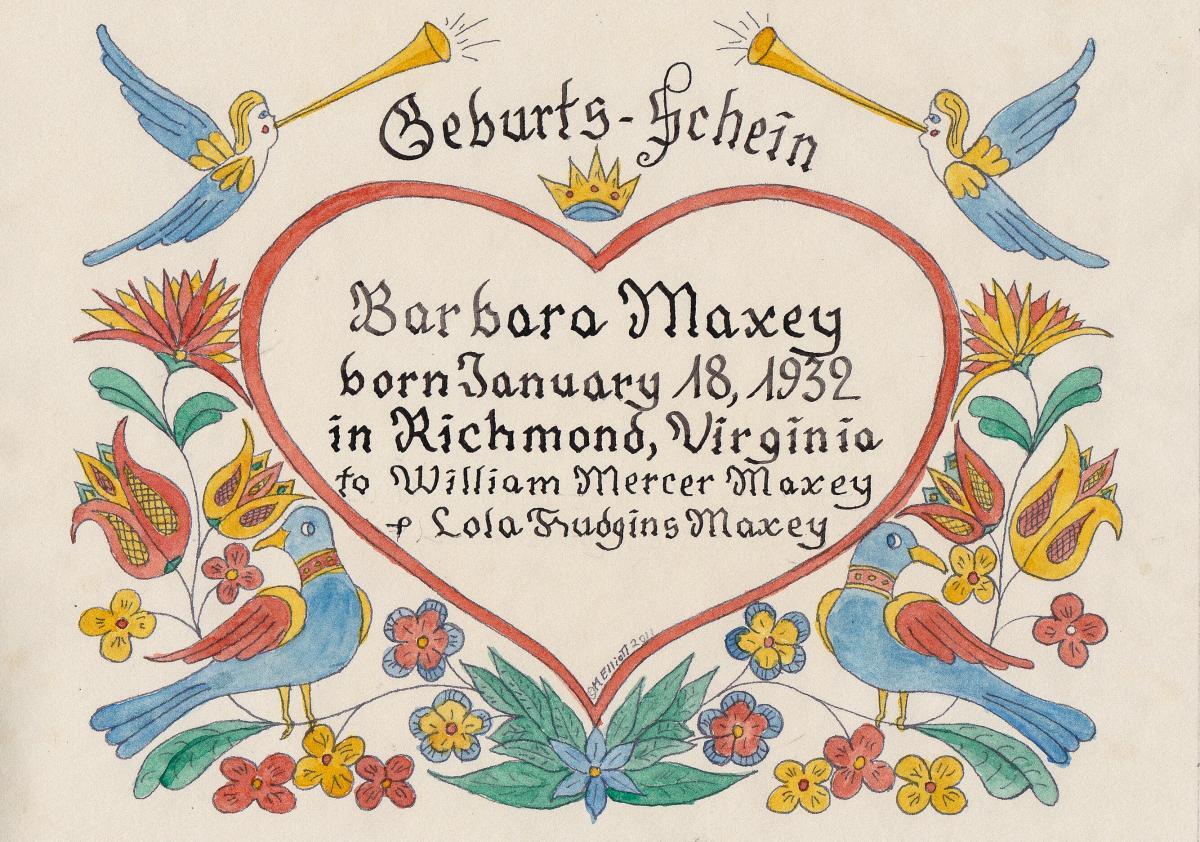 What is Fraktur?
As a contemporary fraktur artist, I am frequently asked what is fraktur? Fraktur are the illuminated documents of German-Americans in the 18th and 19th centuries. I am sure most of you have seen elements of fraktur art and know them as Pennsylvania Dutch decoration. It mostly consists of birth (Geburtschein) and baptism (Taufschein) certificates, but the decorative elements can be found on a lot of objects made in or about German-American communities. Fraktur is generally associated with the Pennsylvania Dutch (German) culture of southeast Pennsylvania, but is also found in Maryland, Virginia, North Carolina, South Carolina, Kentucky and Tennessee as well as Ohio; anywhere there were German speaking communities.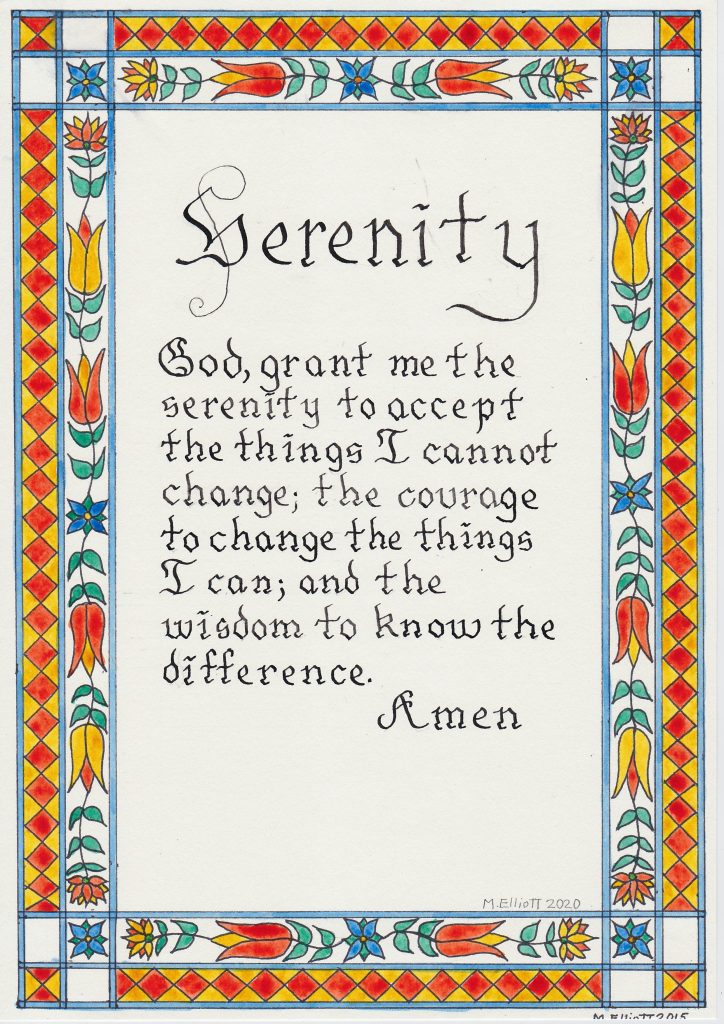 Contemporary Fraktur
My contemporary fraktur is based on original fraktur found in Pennsylvania and Virginia, but has evolved into my own particular style. Click here to see some of my fraktur documents and illustrations. I apply this fraktur type decoration to a lot of my objects, particularly powder horns. I have created a lot of powder horns with fraktur decoration, including a lot with color fraktur. You can see them among my most recent work in Fraktur Decorated Objects.