For over 40 years I have been a muzzleloading artist and craftsman, obsessed with the recreation of flintlock longrifles and accouterments. My particular interest, being a Virginian, is in longrifles from Virginia and East Tennessee along with their associated shot pouches, and powder horns. I no longer make these items for others, but I maintain this site just to share my work and passion for the longrifle culture.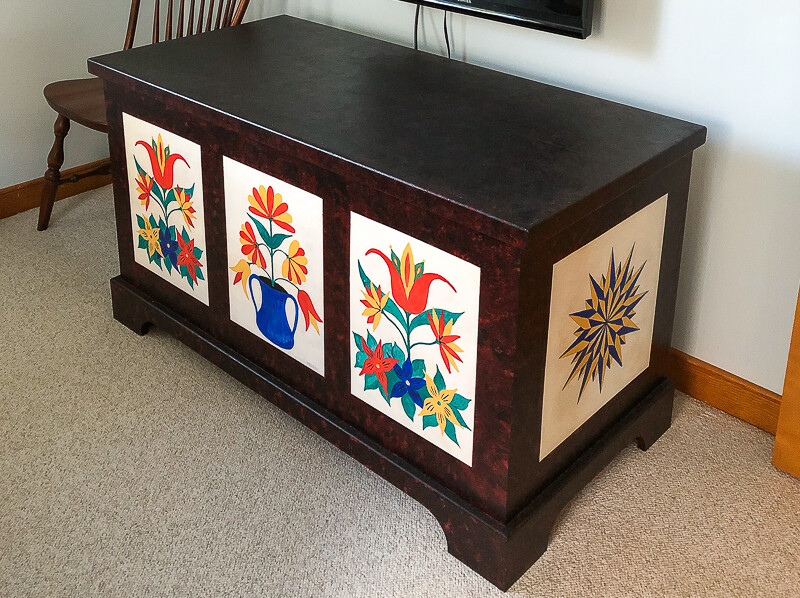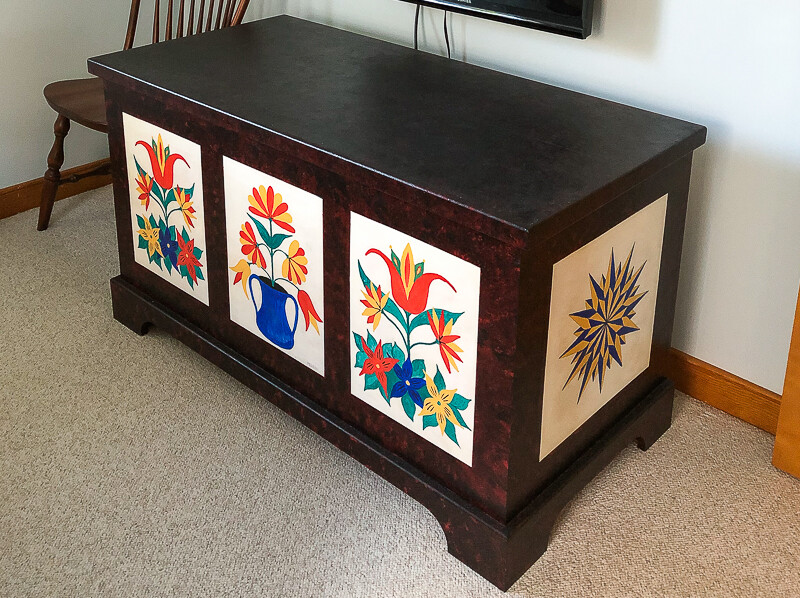 Not Just a Muzzleloading Craftsman
While I have referred to myself as a gunmaker for many years; I have interests in all sorts of arts and crafts including leather and horn muzzleloading accessories, fraktur (18th and 19th century German American calligraphy & folk art), period cabinet making and joinery, wood turning, sewing, and photography.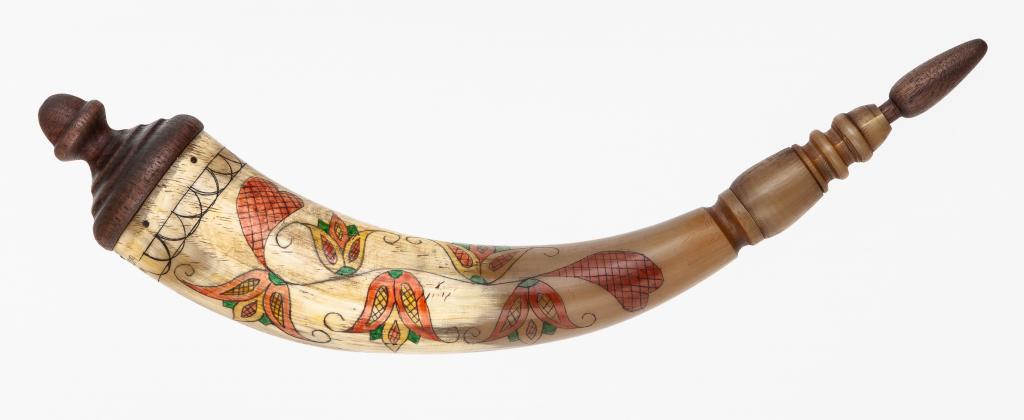 Many Shot Pouches & Powder Horns
As a muzzleloading artist and craftsman, I have lost track of how many shot pouches and powder horns I have made. For many years I did not number or mark my muzzleloading accessories. Numbering shot pouches and powder horns didn't start until 2008 and my marking of leather goods has been uneven at best. Until 2019, shot pouches and powder horns were fill-in work between muzzleloading gun projects, but in 2019 until I decided to close my business in 2022, bags and horns were my primary business.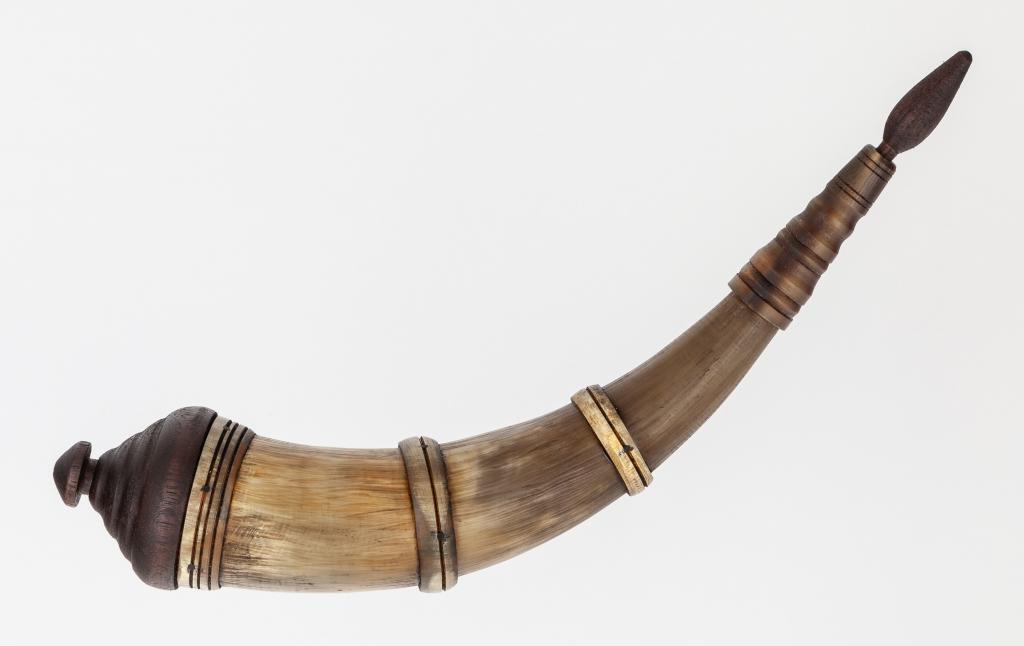 A Southern Craftsman
My interest tends to be southern longrifles, shot pouches and powder horns.   A Virginia style rifle is at the top of this page and an East Tennessee style rifle is at the bottom of this page. With regard to horns,  I particularly like banded, applied tip horns like the one to the left.   Those may be pinned or screw-tips of horn or antler.  I use walnut, cherry, and maple for the base plugs and stoppers.  


Christ's Apprentice
As important as recreating flintlock longrifles and accouterments is to me,   I strive to make Christ the most important thing in my life on a daily basis because he died and rose again on the third day so that sinners like you and I might be forgiven our sins, gain power in this life, and gain eternal life.   I have had some very difficult challenges with my health and have seen some very dark times.  It is only through faith, prayer and the power of the Holy Spirit that I have made it through many days.  I have also been blessed in innumerable ways, including the loss of about 170 lbs, which I believe has kept me out of a wheelchair.  Life isn't easy, and Christians aren't perfect.  I am certainly very far from perfect.   As a sinner needing forgiveness; just ask Christ into your life; sincerely repent of your sins; rejoice in the fact that your sins, past, present, and future are forgiven and forgotten; and let the Lord help you each day to become the person he wants you to be. Not unlike mastering the recreation of flintlock longrifles, it is a life long, difficult, journey, but the end of the journey is eternal life.  Don't wait,  start your journey today!  Jesus loves you and is waiting for you to ask him into your life. Once you do, you will also find that he will lift your burdens and make things possible that are far beyond your capabilities.