I just added a few more 18th century gunsmithing tools to my tool kit. One is a pristine early screw plate, probably from the late 18th century or early 19th century. I don't think this thing has ever been used. It appears to still have the temper colors on it. At least it did, until I started using it ;).
The other tool is a square shank circle cutter for use with a brace. However, I didn't buy it as a circle cutter. I thought that with the addition of an appropriately sized dowel on the center point as a pilot, I could use it to cut circles on the muzzles of barrels. Southern longrifles were often decorated on the muzzle with engraved circles, and stamped circles and stars. I had been meaning to make one as most of the ones in period gunmakers' tool boxes were apparently homemade. However, I saw this thing on ebay for less than $20. I snapped it up as quick as I could. I had never seen one before and didn't know any such thing existed as a commercial product.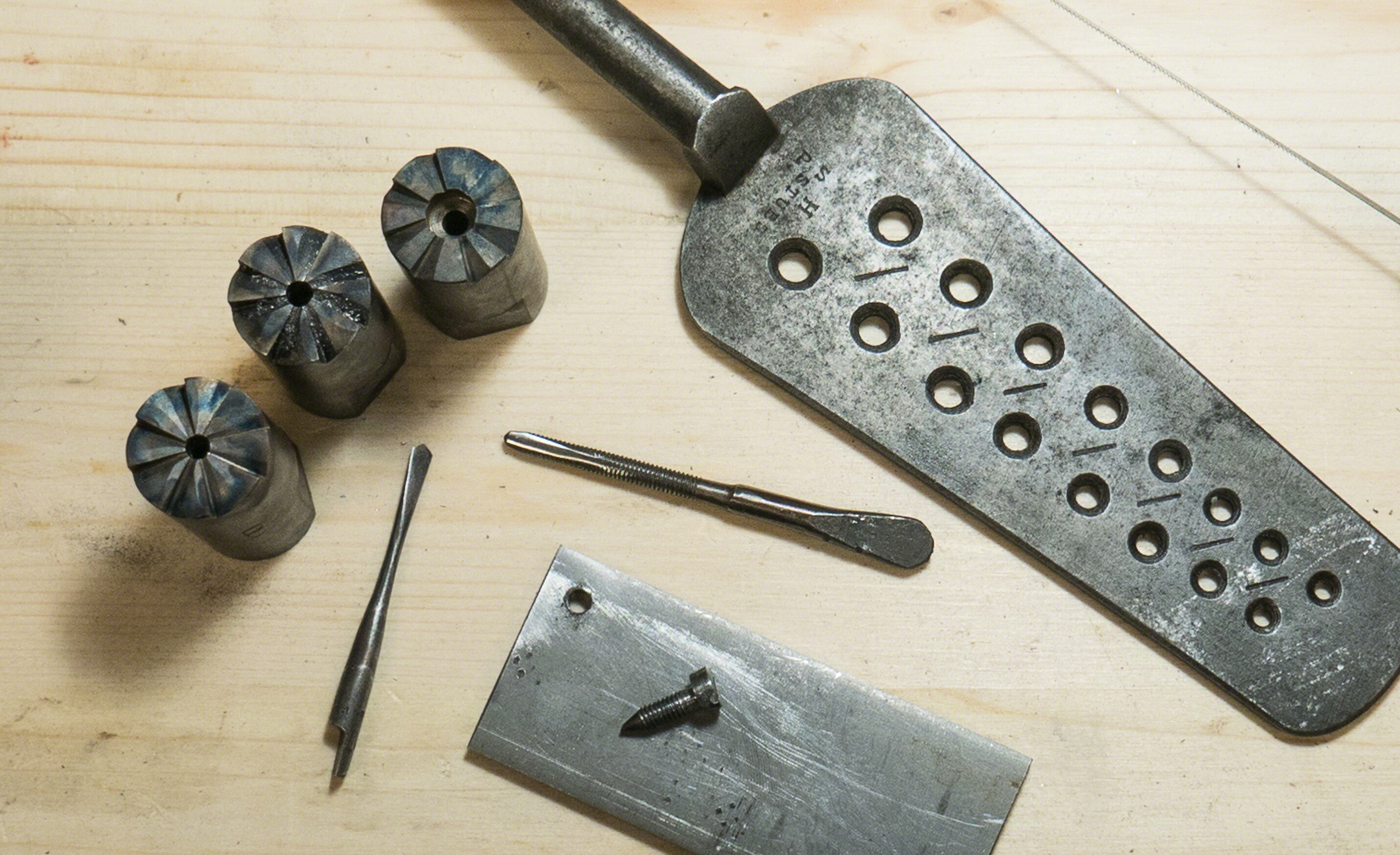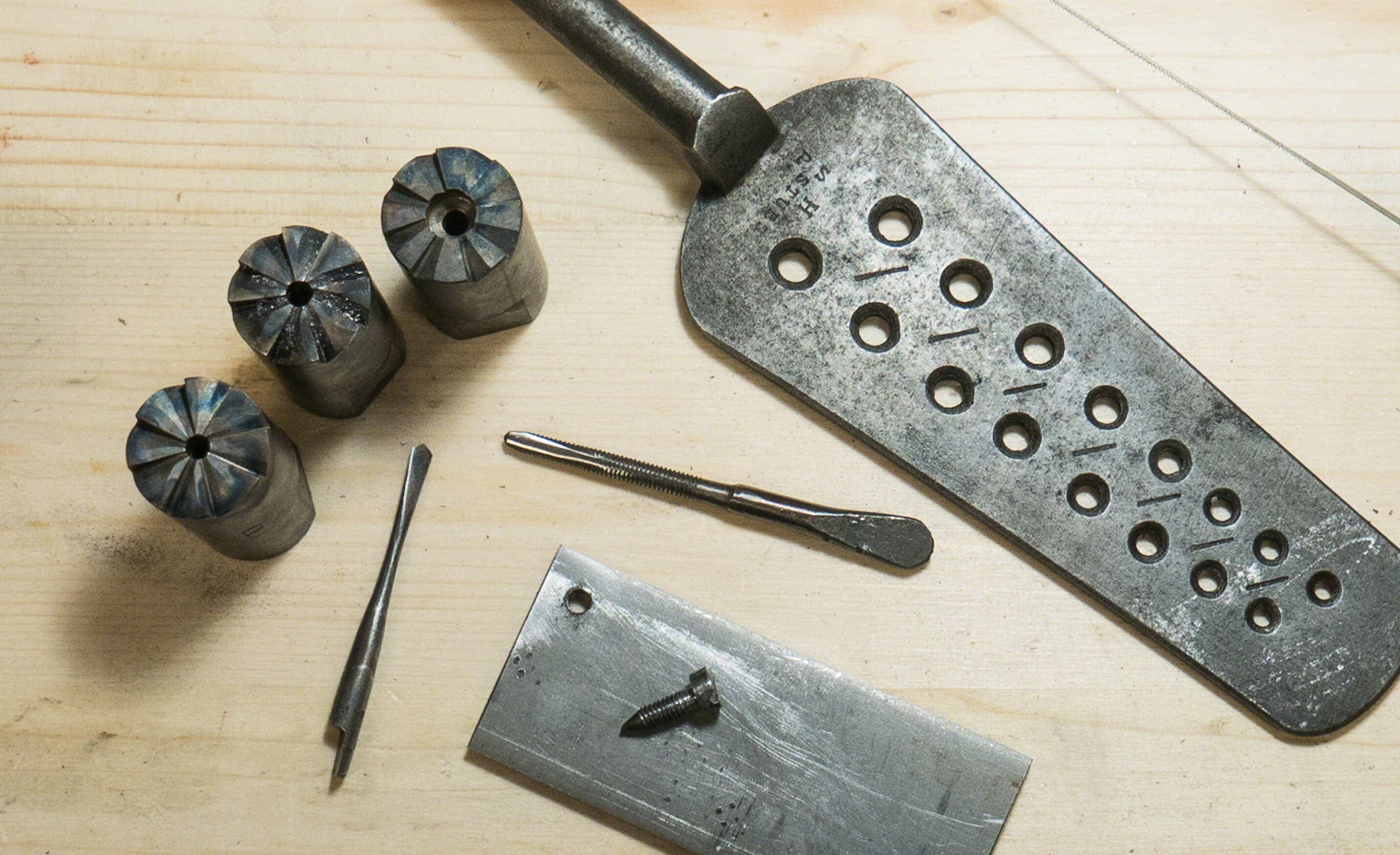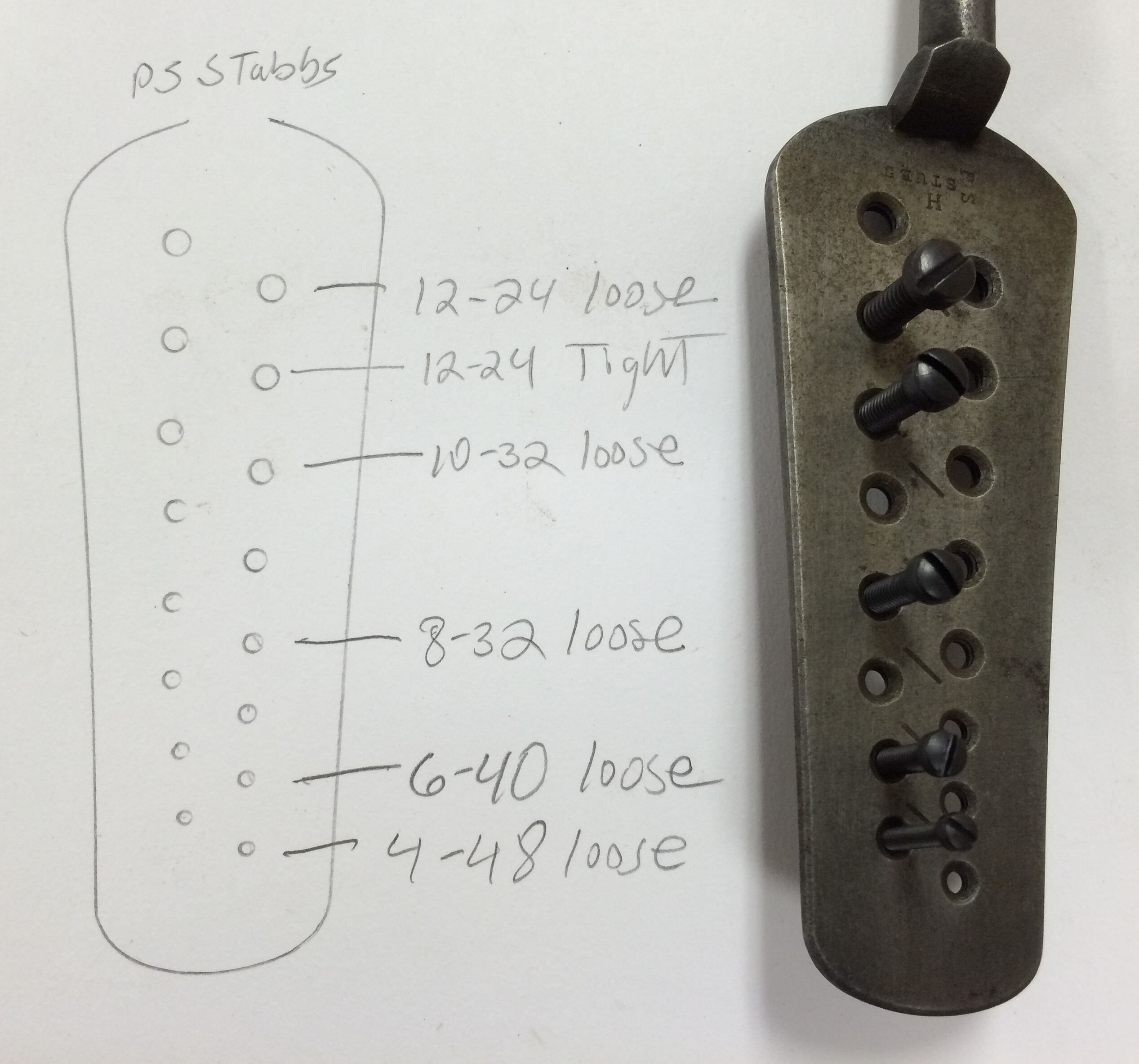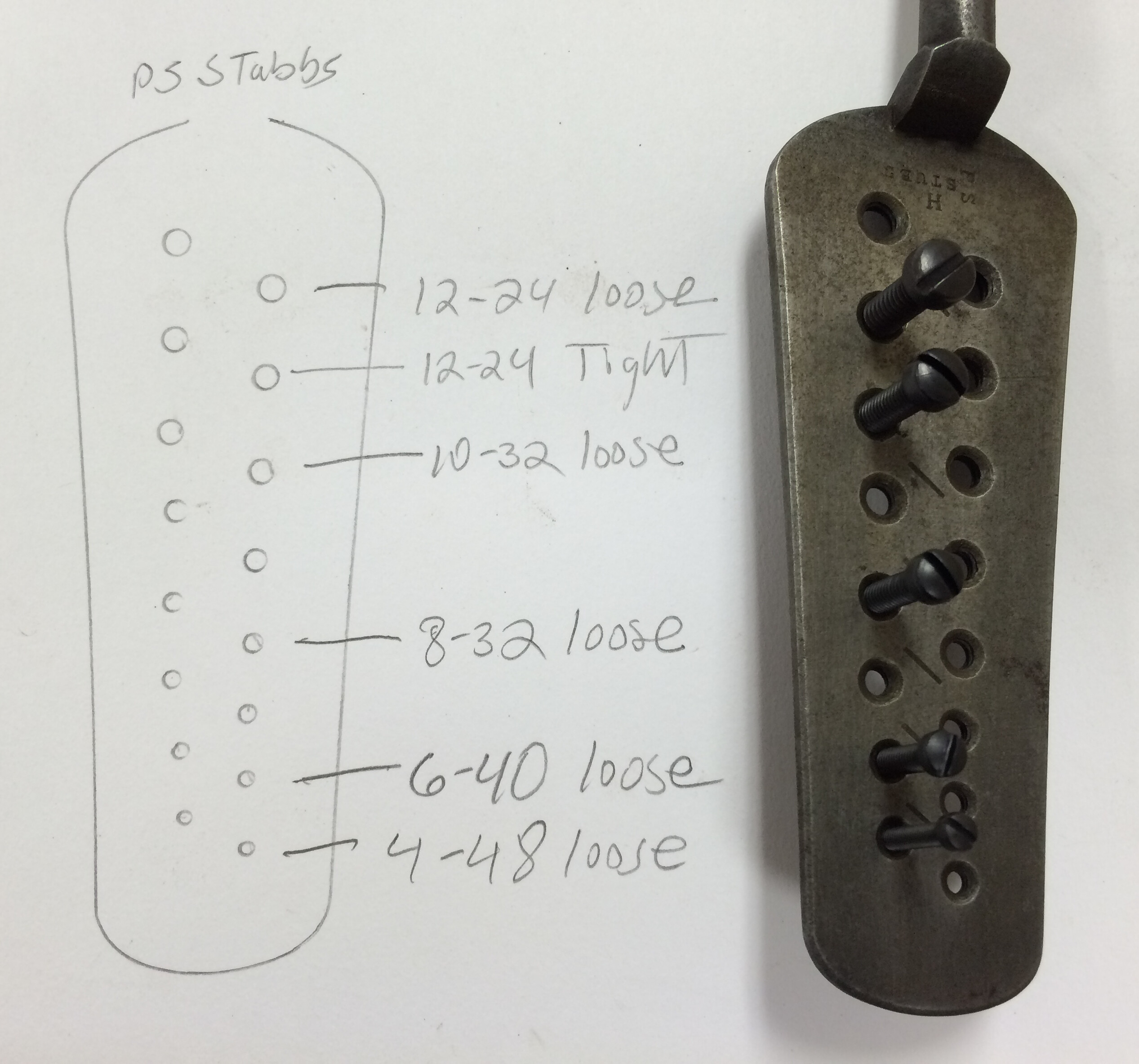 To the right and below are a few photos showing the screw plate with a few modern screws that fit that plate. I also measured the root diameter of the holes in the screw plate using wire number twist drills. The fit of the drills is between .001″-.003″. I have also shown the data associated with using #4 and #6 machine screw blanks to cut screws using the screw plate. I will continue working to develop a set of tap drills, square reamers, taps, and screw mills from this screw plate to cut the screws required of a flintlock.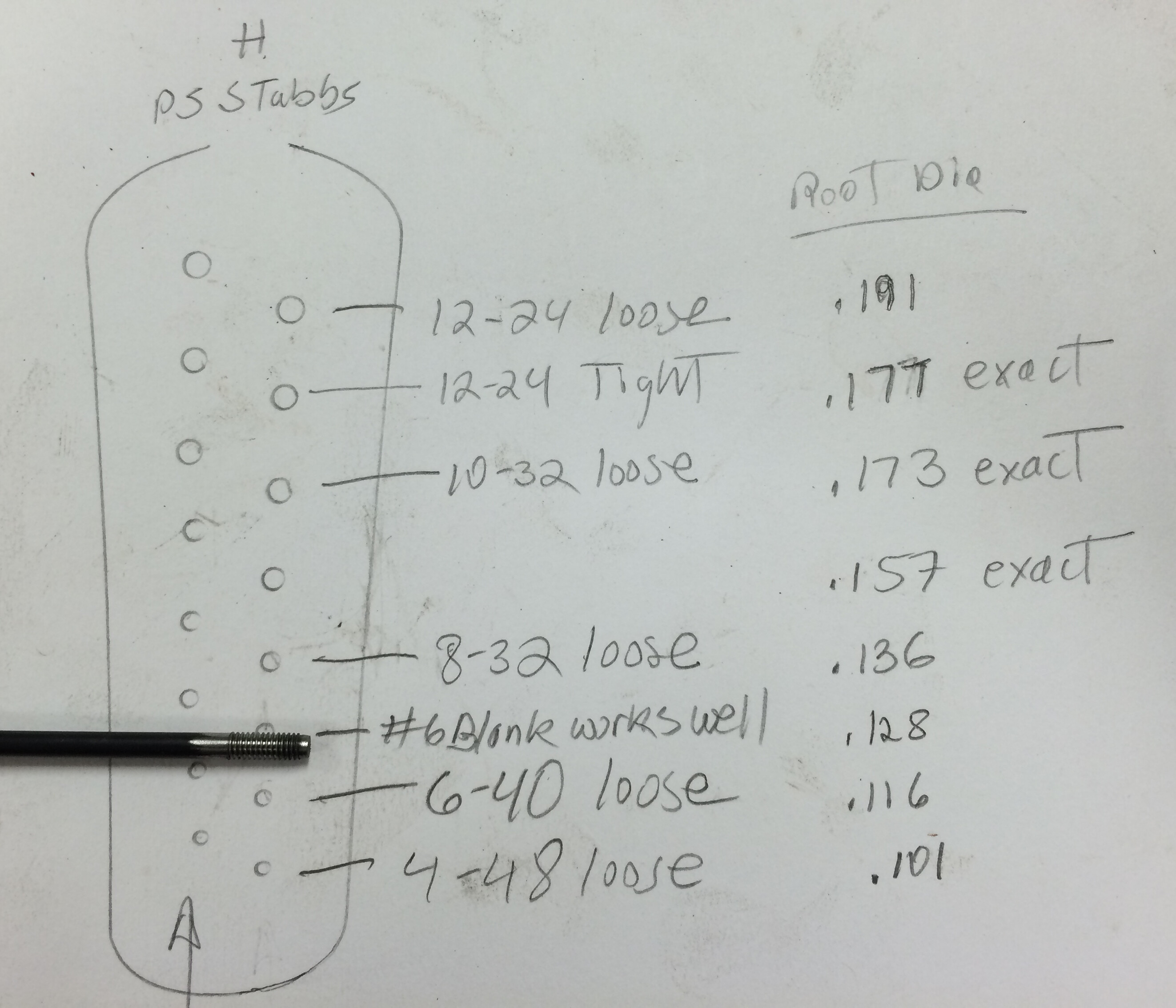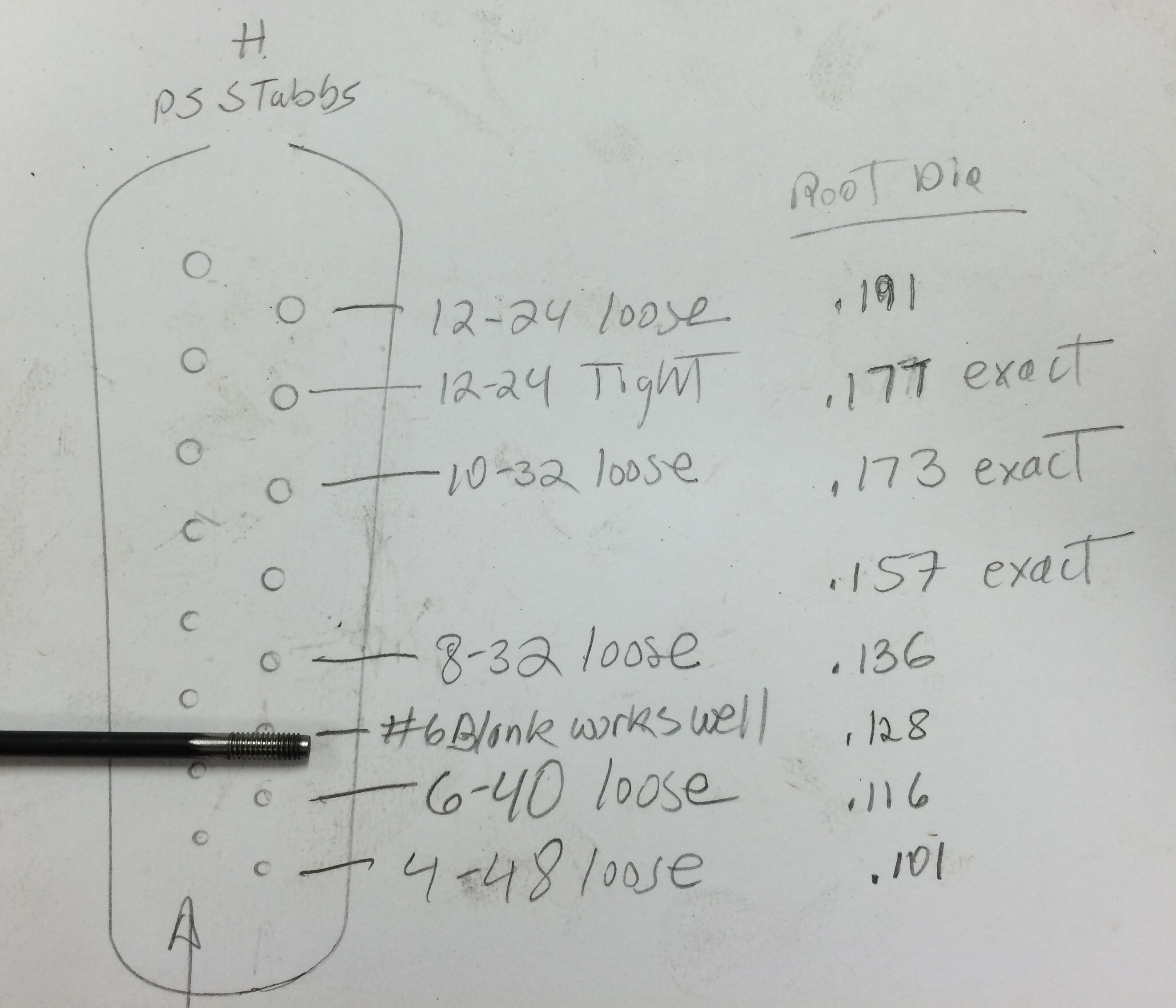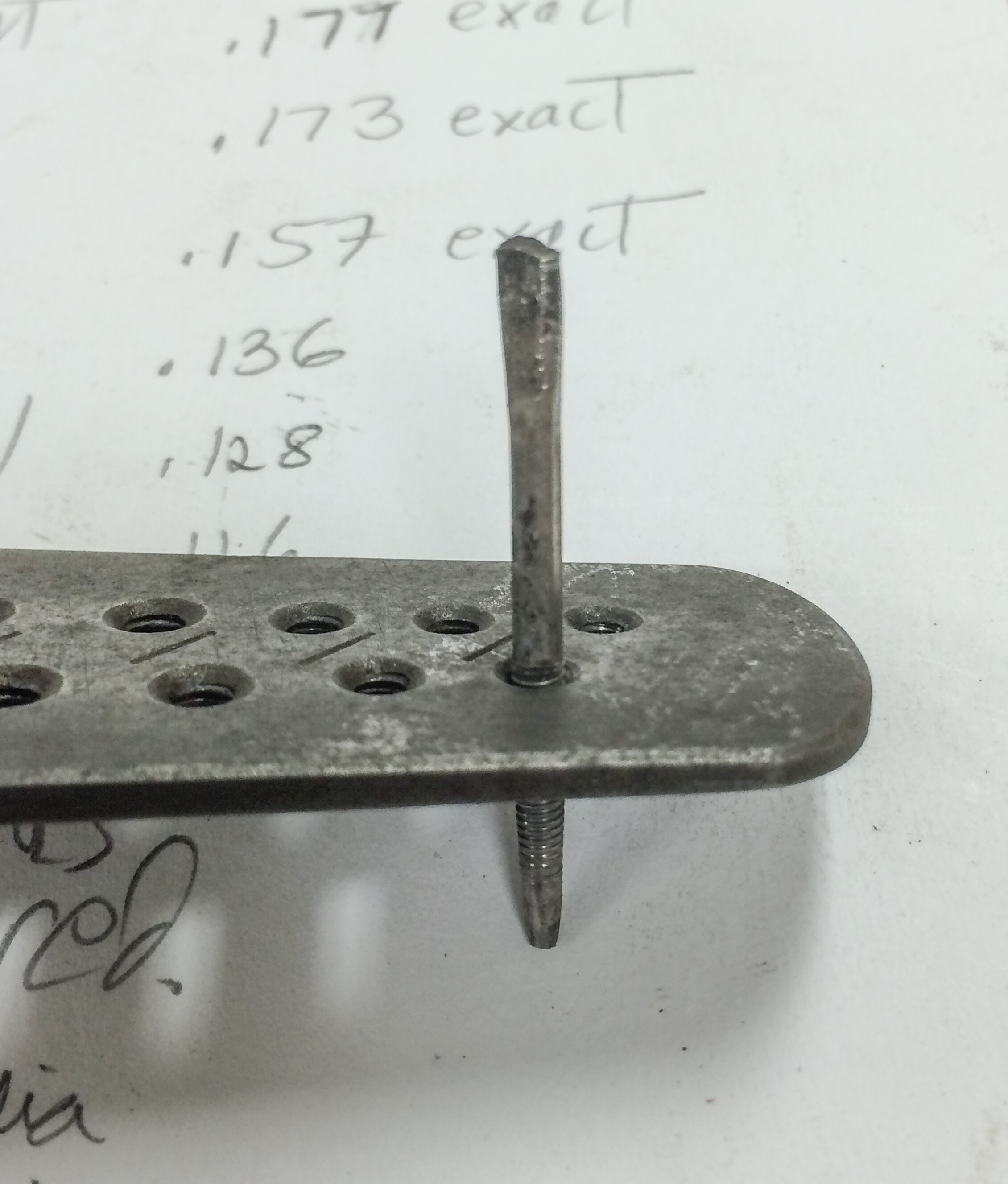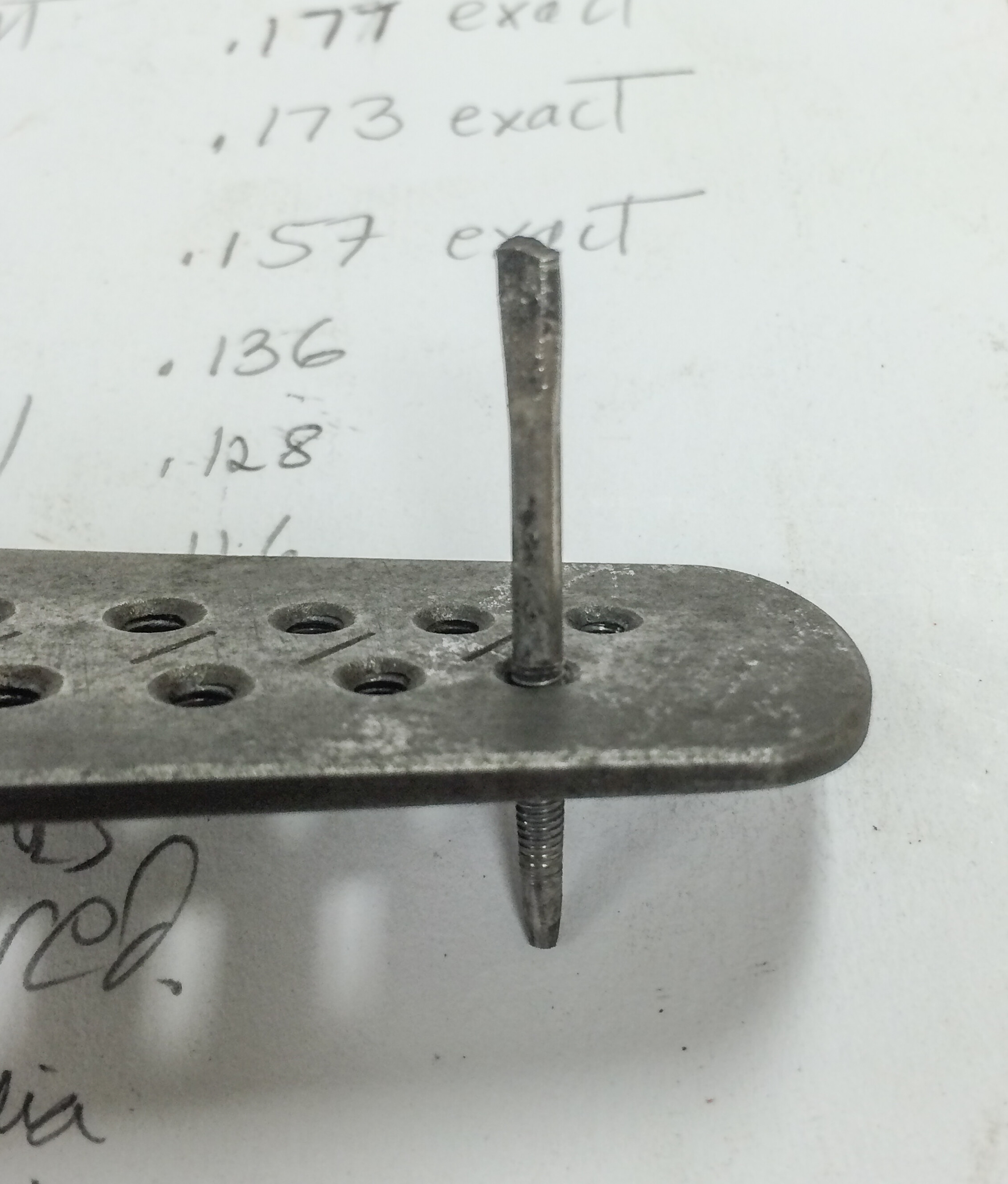 I have learned the hard way that it is very easy to twist off a screw blank in this screw plate and very hard to get out the broken bit. I was able to drill out and pick out most of the metal, but some was stuck down in a thread. It is hard to clean out a 4-48 thread. I made a tap, using the larger hole, with a screw blank which I tapered and case hardened. If I was planning to use it more than once, I would have forged it out of a piece of w-1, but using the screw blank was quick and easy. It worked just fine.
Anyway, I have learned that the screw blank needs to be smaller than I would normally think due to the expansion from swaging; and that I need to be very careful about the pressure I apply.
It is starting to look like a blank that fits in the next hole up is about the right diameter for swaging the thread in the chosen threaded hole.